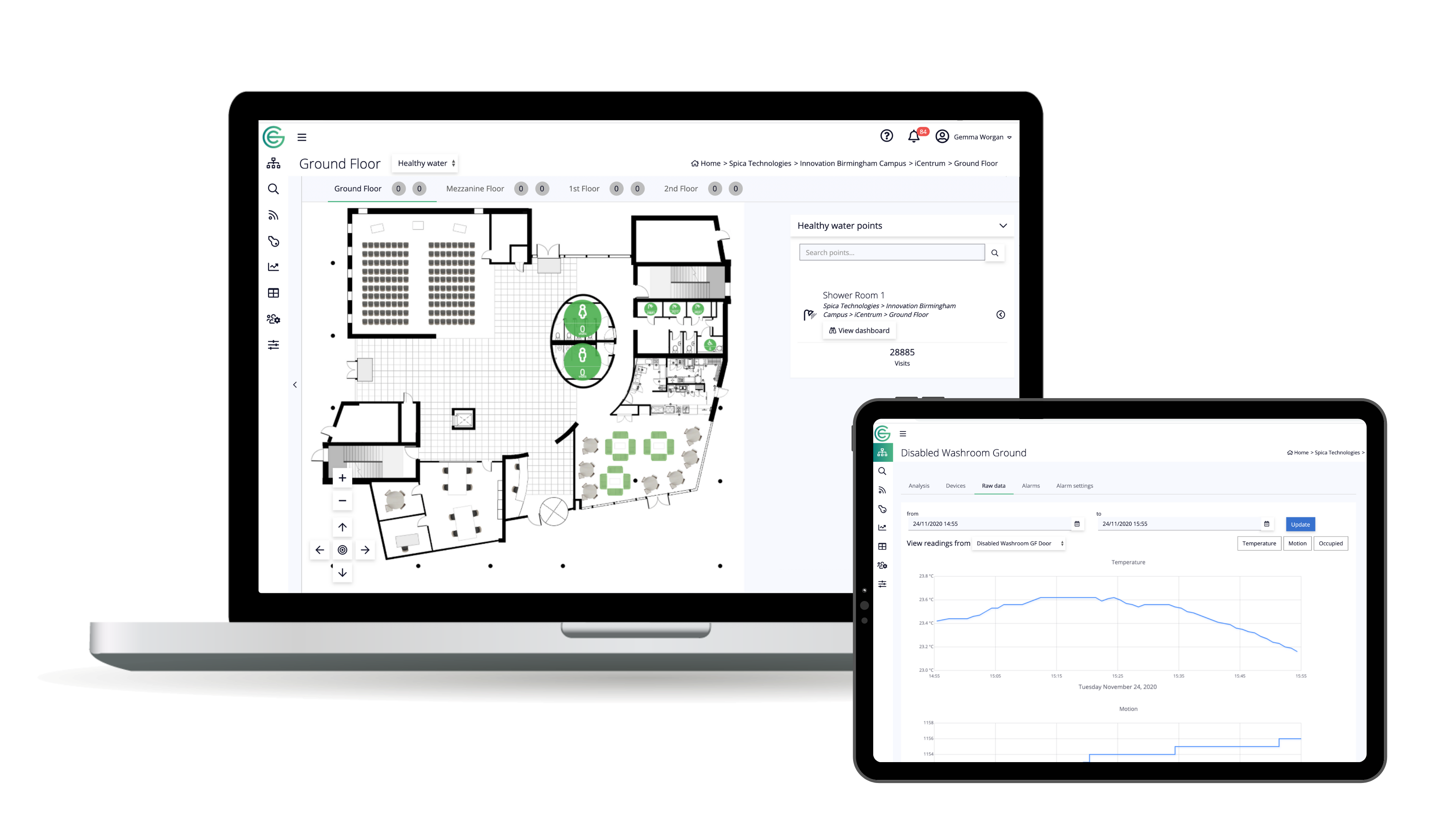 Real-time Readings
& Alerts
Healthy Water is an easy to use but powerful Legionella risk monitoring software, that gives your organisation an up-to-date picture of risks with continual system readings, automated alerts and audit history. 
Satisfy compliance guidelines and protect building occupants with data insights from this cloud-based platform.
Benefits
Take the risk out of Legionella prevention
Real-time data
Real-time readings for temperature and water flow gives an up-to-date picture of outlets at risk.
Automatic Alerts
Receive automatic notifications when non-compliance issues arise based on real-time data.
Audit History
Complete, on-line history and audit of all data.  Reports can be automated and are simple to configure.
Auto-detects Risks
Auto-detects which outlets need to be flushed and more importantly which ones don't, saving water. 
Temperature Risks
Identify other risks – e.g. detects temperatures that exceed safe limits and pose a risk of scalding, or risks of freezing pipes.
Leak Detection
Detecting outlets that are underperforming or have been left running. With alerts, staff can be notified for immediate response.
BMS Integration
Ability to integrate directly into BMS, Asset Management Systems as well as other enterprise applications e.g. SAP.
H&S Compliance
Helps improve your processes with readings taken every 10 seconds for a continual overview of the system.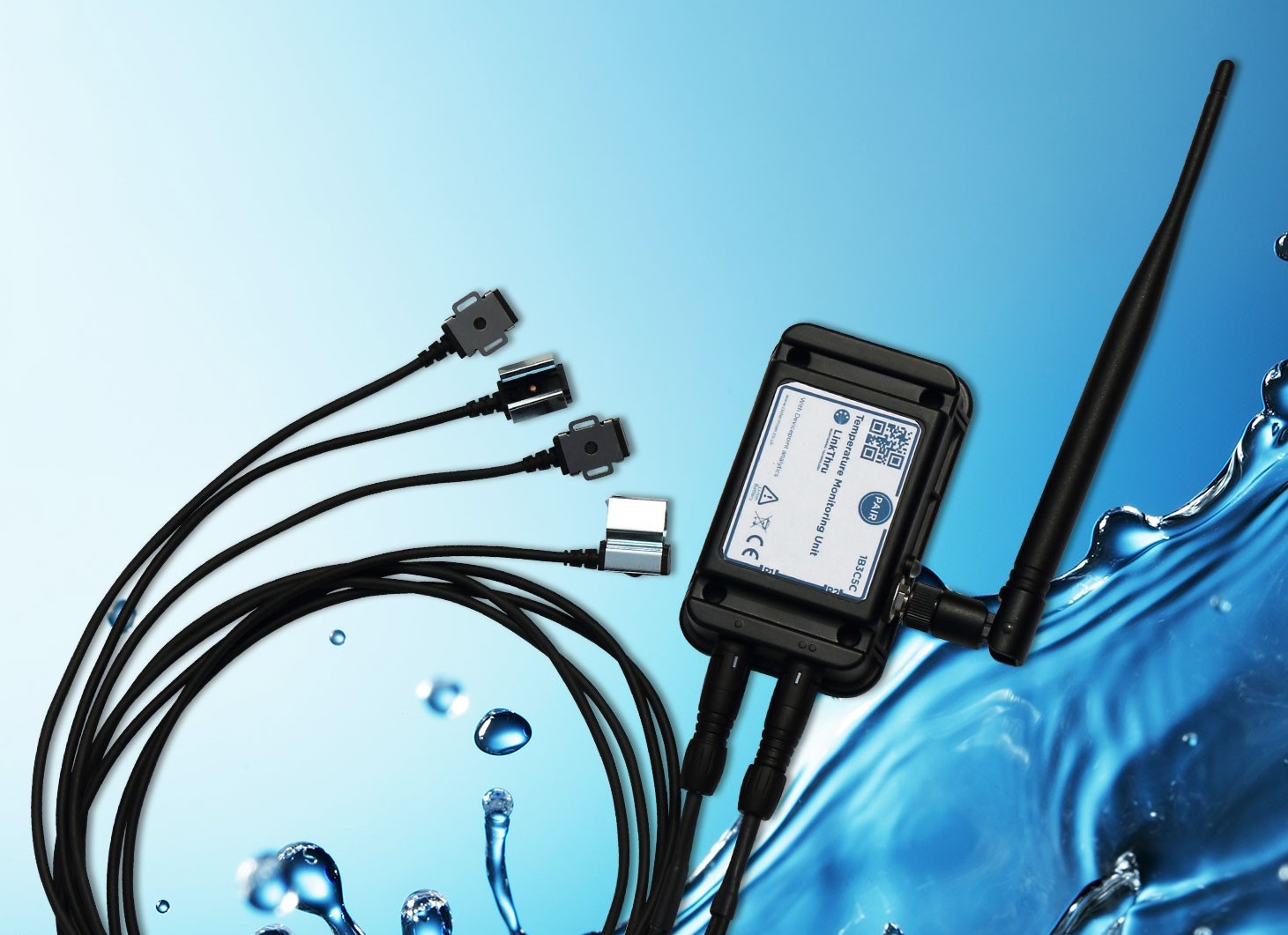 LinkThru TMU was developed through extensive collaboration between Cistermiser and Spica, a Nordomatic company, alongside key maintenance and engineering personnel. LinkThru captures the data while GemEx Engine® for Healthy Water processes that data for configurable reports and alerts ensuring adherence to HSE technical guidance and approved codes of practice.
Healthy Water is one perspective from the GemEx Engine®, which is a self-service platform. Spica supports our clients in becoming GemEx Experts, also known as Platform Administrators by providing the following:
Onboarding training workshops
Dedicated Customer Success Manager and Account Manager
Training for any updates or new feature releases
Online Helpguide
Digital Support Ticket System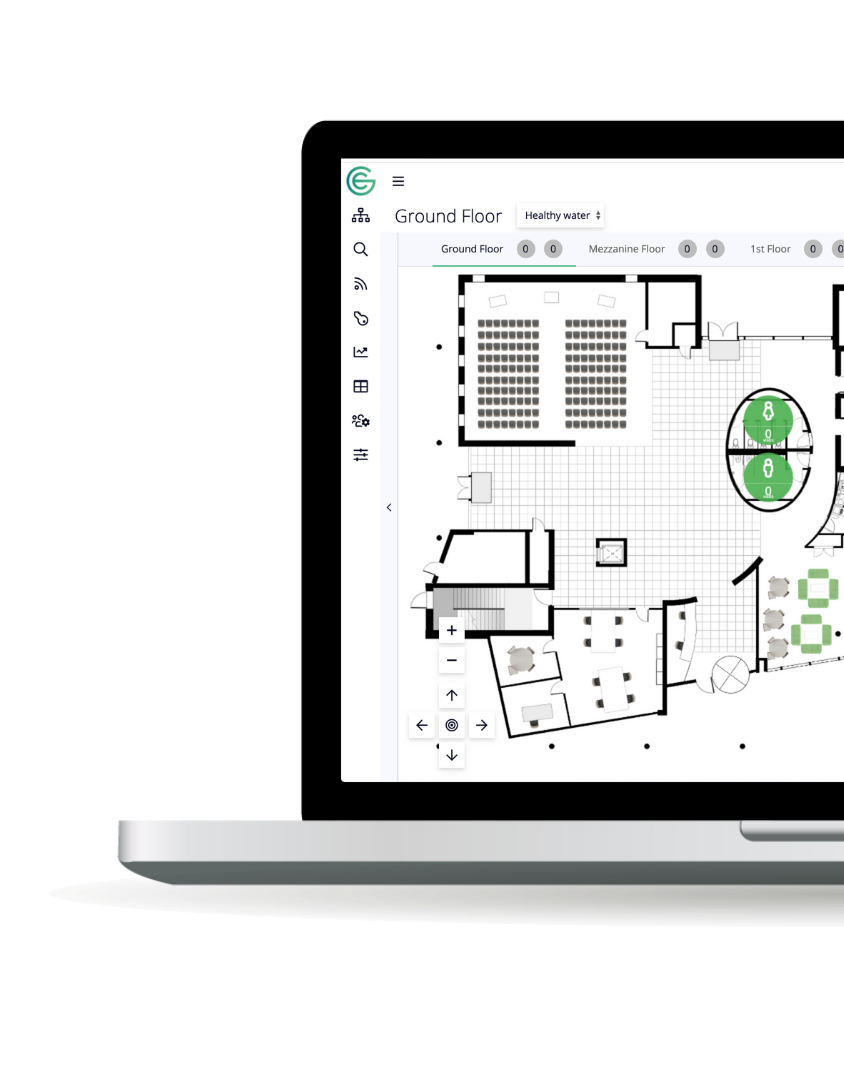 Try a new perspective
We listened to our clients' needs for their Our platform hosts multiple solutions, take a look around and discover all the ways you make work a better place.
Our digital workplace consultants will take you through the platform and identify the specific solutions that most benefit your organisation.