Spica, a Nordomatic company, believe that knowledge is power. So dive in and learn more about digital workplace transformation with our whitepapers, surveys, videos and case studies.
WHITEPAPER
5 STEPS FOR A PHASED RETURN TO THE WORKPLACE
Workplace Technology Guide
Plan your team's return to the office with the help of workplace technology. In this handy guide you will learn about the main employee concerns regarding re-entering the workplace and the different types of tech you can implement to address these concerns and improve the overall employee experience.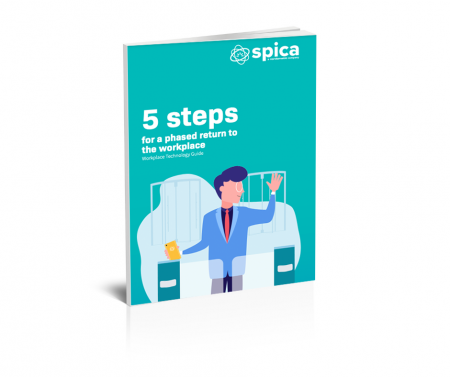 BROCHURE
SPICA WORKPLACE SOFTWARE SOLUTIONS
Get an overview of our most popular solutions to date and the key facts you need to know about Spica.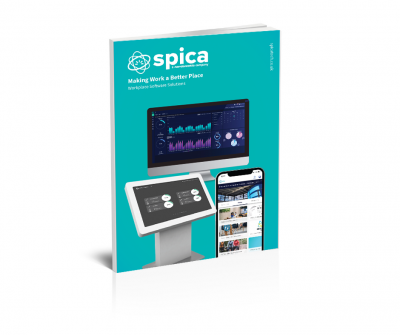 WHITEPAPER
Better Building Management: IoT and Environmental Quality
In recent years there has been a huge increase in our awareness of the environment, both how we impact it and how it impacts us.
SURVEY REPORT
Better Spica-Worktech WEX App Survey Results

Spica teamed up with the WORKTECH Academy to conduct research into the use and relevance of Workplace Experience Apps.
Luna is Spica's workplace experience mobile app, built to support employees in their workday experience and tailored to fit your organisation. Find out more about Luna's capabilities in our video.
Explore how the footfall and space occupancy features from the GemEx Engine® are utilised for fire safety regulations and compliance.
Get to know Ecopilot, the clean-tech pioneer in intelligent building management software. Ecopilot's AI saves heating and cooling costs for building owners while reducing carbon emissions and creating a more comfortable and consistent environment for tenants.
Discover how the GemEx Engine® workplace platform supports multiple solutions through different perspective views in our handy video.