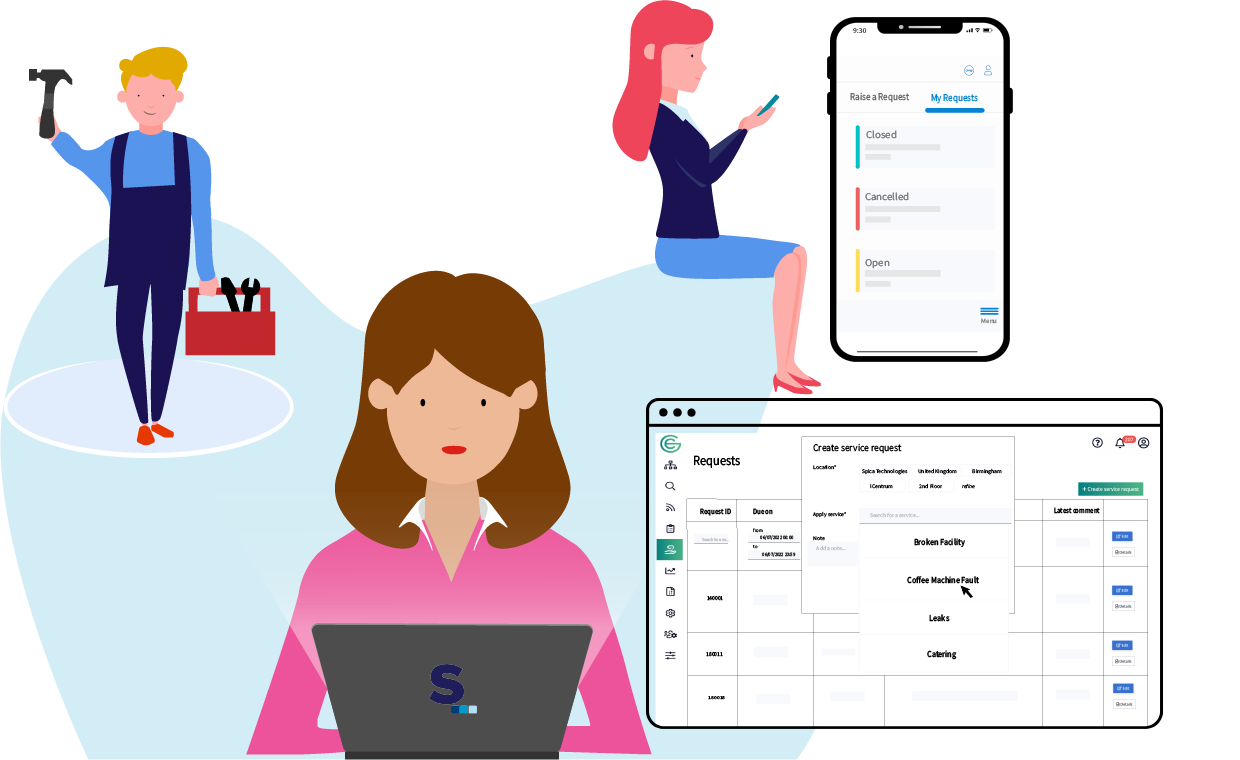 Make requests easily
Take the stress out of running your property portfolio
Submit and manage requests in your building with simplicity and ease. Respond to and track requests in real time, maximising your organisation's capability to handle service requests in an efficient and professional manner.
Eric needs to print some important documents for a meeting when he realises the printer has ran out of paper.
Eric simply scans the QR code on the wall using his phone and a request will be raised in the app. All the details including the location of the printer will be automatically provided.
Tom with the facilities team instantly responds to Eric's request and will refill the printer with paper.
Maintain a Safe & Efficient Workplace
It's a hot day at the office and Liz would like to fill her water bottle to keep hydrated. However, Liz finds the water cooler dispenser leaking.
Liz quickly submit's a broken facility request and uses the refine location options to help the facilities team locate which water cooler dispenser she is submitting a request about. 
The facilities team assigns the request to the responsible department and James from maintenance is alerted to the water leak. As Liz provided the exact location of the water dispenser, James is able to head straight to the right dispenser and replace the water tank to stop the leak.
Powerful Hub For Service Providers
Manage each stage within the request journey, from the request being received through to successful completion.
Configure the services you wish to provide to specific locations or teams, driving the delivery of high quality and efficient services.
Assign requests to the responsible department for improved accuracy and faster response times.
A simple solution for complex problems
Need a simpler way to manage office requests? Book in for a demo and see how Spica Workplace Requests can help you.
BOOK DEMO