Employee Communications
The intuitive workplace experience app connecting your people and places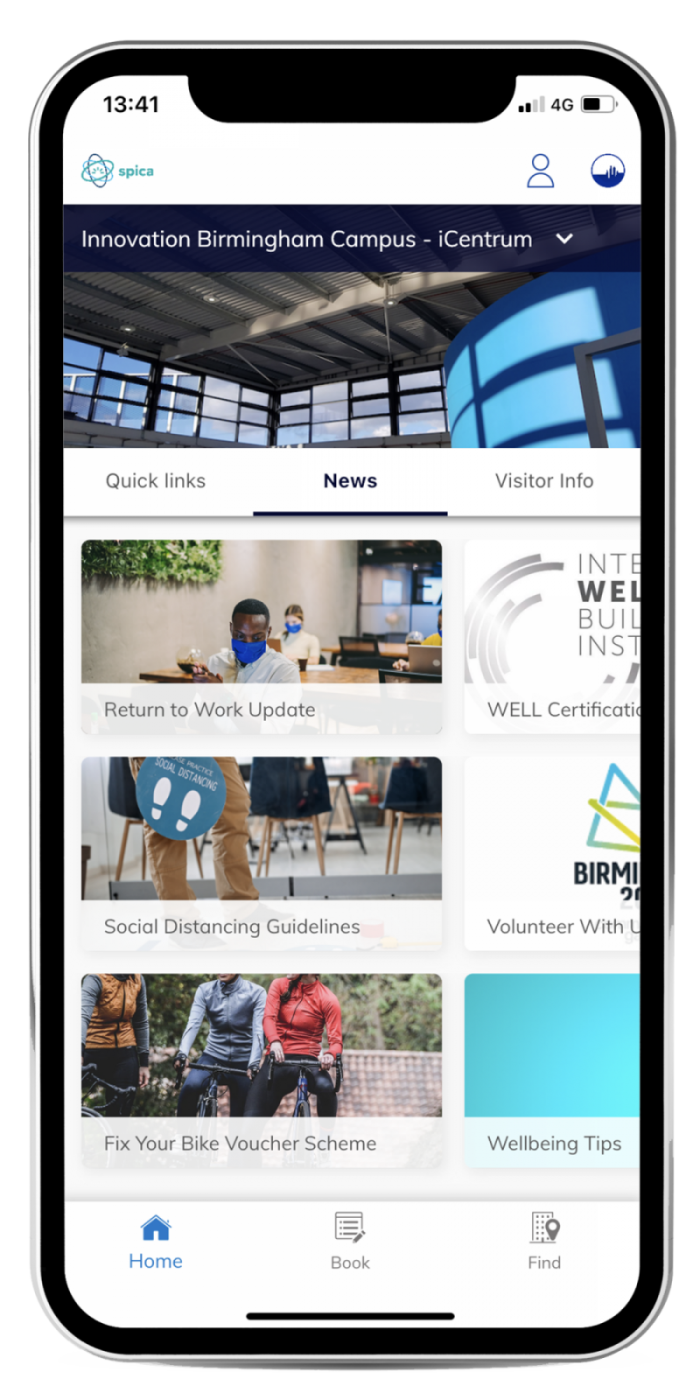 Your Workplace Experience App
With our white label workplace experience app building trust and engaging your teams can be simple and fun.
Choose app branding, modules & integrations
Your Digital Twin is set up & training begins
Launch your app & engage your employees
Geo-specific content
With your content management system you can assign content to specific regions, buildings, rooms or even a specific desk and push notifications. Run multiple news channels for different groups and topics with the My Feeds module.
Multi-lingual options
The headless content management system with Luna allows you to publish in numerous languages. Our system allows for collaboration on content with role-based publishing workflows to allow you to follow your business processes.
Announce events
Engage your employees by promoting company events via your app. Let your team know event details, occupancy numbers and allow them to register with the Events module.
Give them a taster
Everyone needs to eat and with the Food & Beverage module you can show employees on-site and local menus. 
Collect Employee Feedback
Gather feedback ratings on workspaces that have been used with the Book module. Then give your staff a voice and allow them to report issues with the Help & Support module.
Engagement Analytics
Measure employee app engagement with dashboard analytics for clear reporting to stakeholders.