Empower Your Financial Organisation with GemEx App :
The Catalyst for Collaboration and Productivity in the Workplace
Elevating Financial Workspaces
In today's fast-paced financial landscape filled with gaps and opportunities, our mission is clear: empower your institution to thrive amidst challenges and seize newfound prospects. As the financial world undergoes a profound transformation—shaped by shifting customer expectations, fierce competition, stringent regulations, digital evolution, and hybrid work models—the GemEx App steps in as your indispensable partner.
We invite you to embark on a journey of workplace optimisation, elevated productivity, seamless desk booking, and an enriched employee experience. Your path to innovation and excellence begins with a simple scroll. Welcome to Spica Technologies—a future where your financial workspace is your competitive advantage.
Solving Your Workplace Challanges
Are you struggling to provide varied workspaces, manage meeting room demand and streamline desk booking?
GemEx has you covered. Our platform and app simplifies desk booking, optimises space utilisation, and efficiently manages meeting room demand, ensuring your workspace is versatile and cost-effective.
Are you facing challenges to maintain effective employee collaboration and well-being?
Achieving effective employee collaboration and well-being requires a multifaceted approach. GemEx, beyond its workplace optimization features, promotes engagement by offering real-time data on workspace conditions.
Do you struggle with integrating new technologies into your existing systems?
Our strong integration capabilities with your existing systems ensure a seamless transition. We understand that each organisation is unique, so we tailor our onboarding process to your specific needs, helping train your employees and reduces disruptions during the transition.
Have the rising costs of living been affecting your office's operational expenses and budget management?
We offer solutions to optimise space utilisation, reduce costs, and enhance your office's efficiency, mitigating the effects of such rising costs.
ISS rolled out Spica's Workspace technology nationally across 30 client core locations which influenced client estates strategy. Sensor-based occupancy audits created savings approaching £5 million per annum to date. In addition to the financial benefits, sensor technology enabled the client health and safety team to implement Covid protocols quickly and effectively to ensure optimum business operations and safe working environments.
Our workplace GemEx Engine® platform provided analytics on trends, patterns and requirements for space usage. This allowed Atos to efficiently and effectively plan relocations and consolidations across the whole of their UK Portfolio.
This data analysis provided the business cases for property consolidations in London and Durham with further floor consolidations in Wolverhampton and Runcorn resulting in a footprint reduction of over 3,600m2 and providing capital investment return within year 1.
m2 of footprint reduction
Resourceful Bookings:
Utilise the Book module to discover and reserve available resources and services.
Collaborative Work: 
Find your colleagues with ease and foster a collaborative work environment.
Access Control:

 
Use your mobile device for seamless access to buildings, rooms, lockers, and printers.
Requests:
Raise and track service requests conveniently.
Integration and API Engine:
GemEx Engine Platform forms the backbone of GemEx App's capabilities. It enables seamless connections with various systems and technologies.
Employee Engagement:

 
Enables real-time interaction and engagement with employees, ensuring they have an up-to-date and seamless workplace experience.
Discover the Space:

 
Utilise indoor navigation and location-based services for an enhanced experience.
Data Insights:
Harness the power of data-driven insights from occupancy and booking analytics.
Visitor Management
Handle internal and external visitors efficiently.
Food & Beverage Services:

 
Simplify your meal times by ordering food and drinks through the app.
Smart Digital Twin:
GemEx creates a digital replica of your office space, providing valuable context for physical assets, reservations, services, and behavior data. Helping you optimise processes, reduce costs, and enhance efficiency.
Want To Find Out More?
Keep On Reading
Workspace Flexibility
Elevate Your Desk Booking Experience:
At the heart of workspace flexibility is desk booking, and GemEx  streamlines the process, making it effortless to accommodate a range of workspace preferences within your financial institution. Our user-friendly interface empowers employees to reserve workstations that perfectly suit their tasks – from quiet corners for focused work to collaborative areas for team discussions. Your workforce deserves versatile workspace options, and GemEx delivers.
Meeting Room Mastery
Managing meeting room demand can be a complex task, but GemEx simplifies this process. Our innovative booking system ensures that meeting rooms are efficiently utilized, with bookings matching your needs. Say goodbye to the headache of double bookings and empty rooms – GemEx streamlines the meeting room reservation process for your convenience.
Seamless Integration Simplified
Say Goodbye to the complexities of integration
Integrating new technologies can be a daunting prospect, but GemEx eases this transition. With an intuitive user interface and a team of experts to assist you every step of the way, the process becomes straightforward. GemEx understands the uniqueness of financial organisations. Our platform and app isn't a one-size-fits-all solution. It's a dynamic workplace solution, adaptable to the specific demands and intricacies of your institution.
One of the core strengths of GemEx is its ability to connect seamlessly with a wide range of data sources. Whether you're dealing with legacy systems, IoT sensors, external data services, or cloud-based applications, GemEx effortlessly interfaces with them all.
Financial Efficiency Unleashed
Optimise Your Workspace, Elevate Your Bottom Line
In a sector where even the smallest efficiency gains translate into substantial benefits, GemEx is your key to gaining a financial edge. Inefficient space utilization leads to resource wastage and elevated operational costs, challenges no financial organization can afford. GemEx provides the solution by offering data-driven insights into occupancy and booking. By harnessing this information, companies can make informed decisions on whether to downsize or expand office space, ensuring each area serves a purpose and no resources are wasted. GemEx doesn't just streamline your workspace; it enhances your financial efficiency.
Enhancing Workplace Experience
Real-time Data for Optimal Office Environments
GemEx goes beyond traditional workplace optimization. We understand the importance of creating environments that resonate with your team's preferences. That's why we provide real-time data on workspace conditions, enabling you to monitor and adjust your office environment as it happens. This means you can optimize occupancy, temperature, lighting, noise levels, air quality, and resource availability to create a workspace that's always aligned with your employees' preferences. By harnessing this data, GemEx not only creates a more comfortable and productive environment but also promotes employee satisfaction, engagement, and well-being.
Investing in Employee Well-being
A Holistic Approach to Employee Satisfaction & Health
But our commitment to employee well-being doesn't stop there. GemEx integrates seamlessly with employee well-being programs, providing a comprehensive set of tools and insights to help individuals manage stress, strike a healthy work-life balance, and prioritize their health. We recognize that a positive and supportive work environment is closely tied to the well-being of your employees. Collaborative, engaging workspaces and employee well-being go hand in hand, and GemEx is here to provide solutions for both these vital aspects. With us, you're not just optimizing your workspace; you're creating an environment where your employees thrive.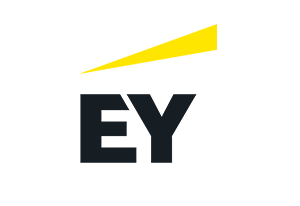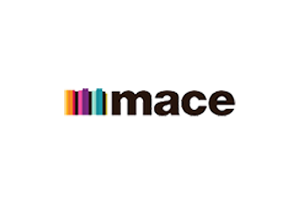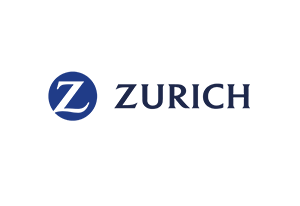 Our digital workplace consultants will take you through the platform and identify the specific solutions that most benefit your organisation.