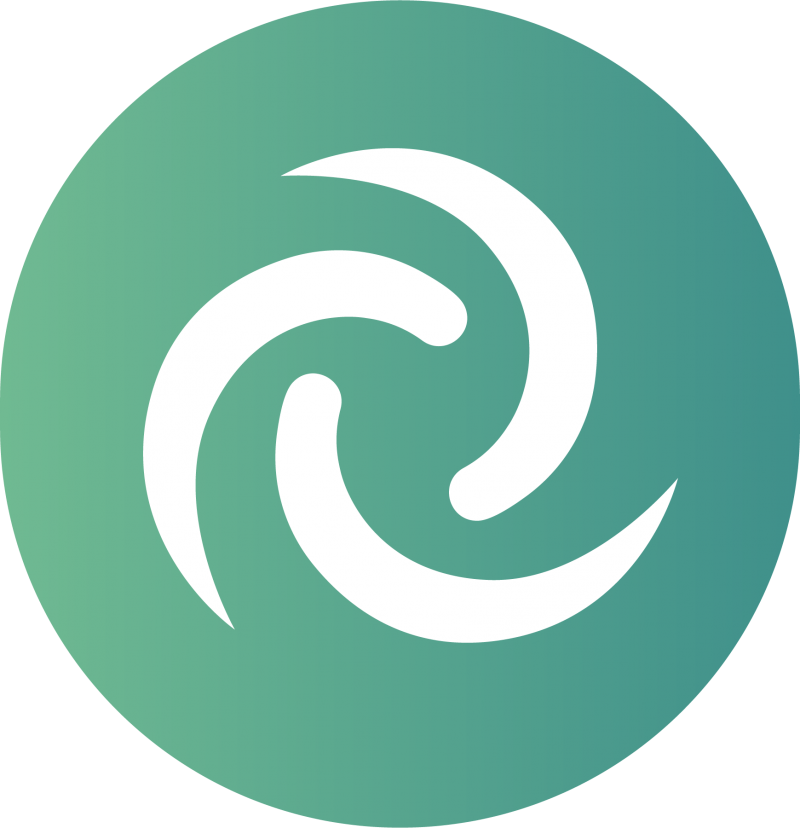 Understand your air quality
Simply smart software for optimising healthy spaces
Create healthy indoor spaces by using data in the right places. Reopen offices, get real-time alerts on problem areas and track indoor air pollutants to improve occupant health.
The GemEx Engine® utilises a complete range of sensor data including PIR, CO2, Noise, Temperature, VOC's, Light etc, enabling us to provide complete real-time and long-term trend analytics about worker usage of a building.
Numerous studies have highlighted how a worker's environment impacts their productivity. Temperature, Humidity, and noise levels may seem obvious but some may be surprised to find that lower levels of carbon dioxide have been found to improve productivity by 60%.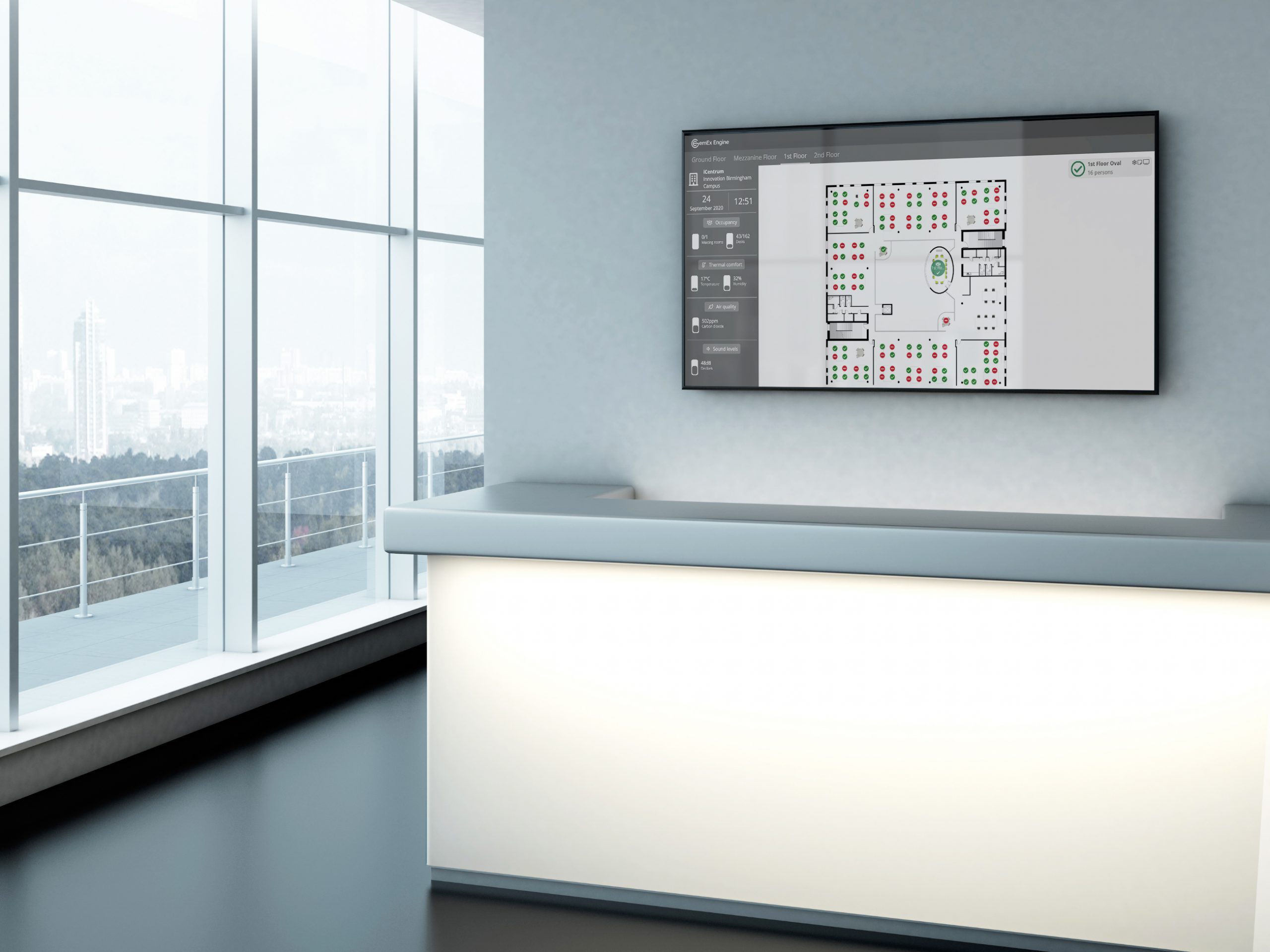 Targeted kiosk views help building occupants find the right work area for them based on environmental preferences, avoid areas of congestion and find points of interest in the building at a glance.
FM teams can oversee footfall and people flow throughout the building, maintaining occupant levels for Fire Safety compliance standards. 
Book Workspaces
Filter by environment preferences
The workplace Environment Monitoring from GemEx not only works for management but also benefits employees. All settings for Luna are configured in GemEx, allowing employees to search for workspaces and filter by temperature, noise levels and more as real-time data is fed into the app.
Environmental monitoring and comfort displays are just one of many solutions from the GemEx Engine®, which is a self-service platform. Spica, a Nordomatic company, support our clients in becoming GemEx Experts, also known as Platform Administrators by providing the following:
Onboarding training workshops
Dedicated Customer Success Manager and Account Manager
Training for any updates or new feature releases
Online Helpguide
Digital Support Ticket System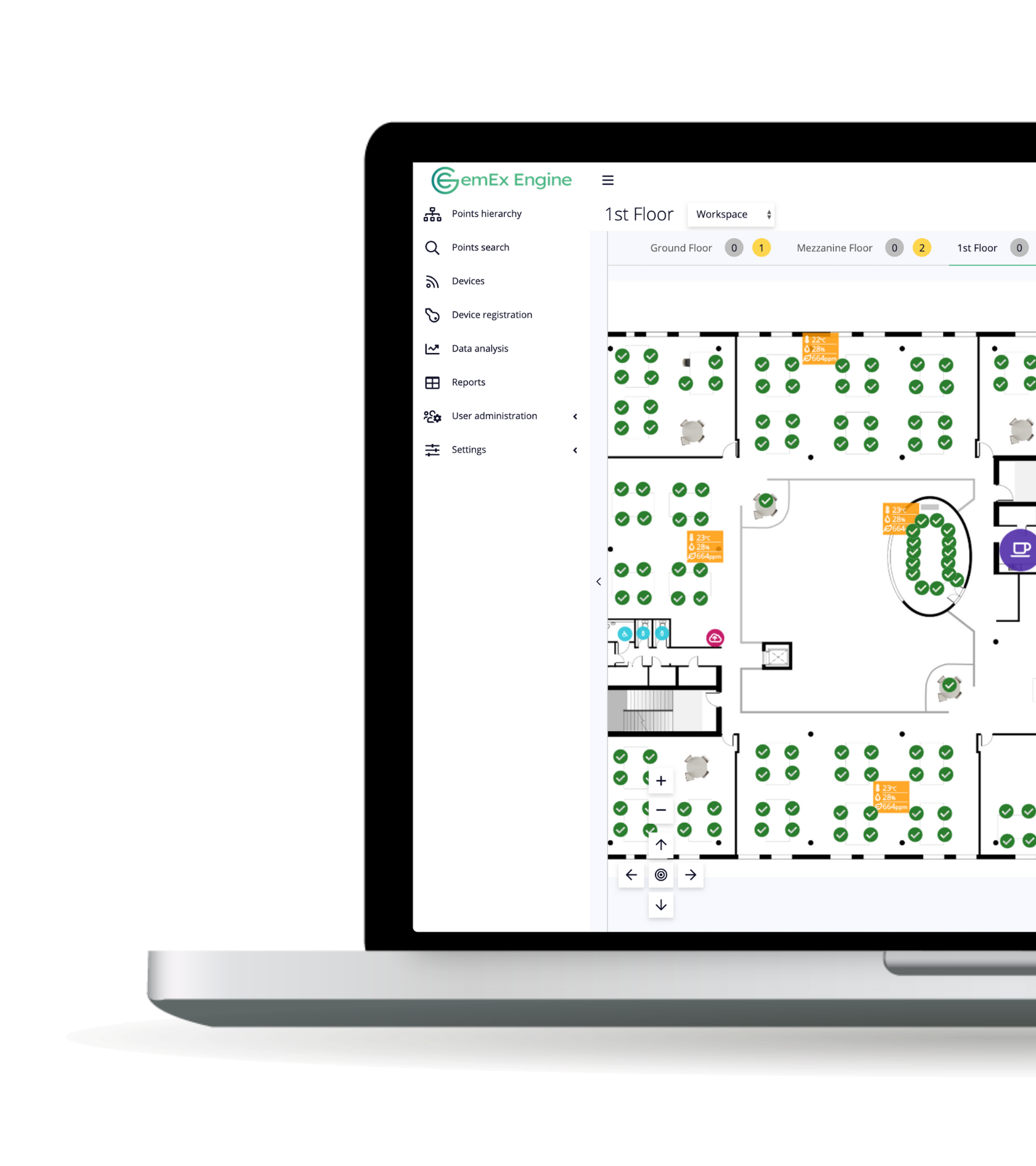 Try a new perspective
Our platform hosts multiple solutions, take a look around and discover all the ways you make work a better place.
Our digital workplace consultants will take you through the platform and identify the specific solutions that most benefit your organisation.