The Ultimate Workplace Solution
Our workplace solution is designed to enhance your return-to-office journey. Our commitment goes beyond a mere desk booking app — we empower your connection with the workplace culture and environment, fostering a dynamic and enriching employee experience.
Why Make The Switch To Spica?
As a widely utilised platform, HqO has shown you the impact of integrated solutions. Discover how Spica Technologies stands out, providing essential tools for workspace optimisation and an elevated employee experience.
Spica goes further, assisting you in developing comprehensive workspace strategies, creating a dynamic and adaptable office environment. Unlike HQO, Spica offers superior user-friendly interfaces, advanced analytics, and seamless integrations.
In today's dynamic real estate landscape, connectivity is pivotal. As a current HqO user, you've seen the benefits of integrated solutions. Spica Technologies takes workplace connectivity to new heights.
Choose Spica Technologies for a significant transformation of your workspace with tailored, in-house, efficient, and user-friendly solutions.
"The digital workplace transformation journey with Spica through the last 5 years have been extraordinary. The team was able to rise to the challenge and provide industry leading smart building capabilities tailored to the unique requirements that we had."
Switch For A Superior Experience:
In-house built Workplace Experience App
✔
❌
Workplace Experience Platform
✔
✔
Streamlined Third-Party Integration
✔
❌
Seamless User Experience
✔
❌
Efficient and Fast Implementation
✔
❌
Spica vs HqO for Connectivity
While HQO excels in connectivity through its marketplace feature, integrating seamlessly with various partners, it also harbours weaknesses. The user experience (UX) and customer support may pose challenges, along with connectivity issues when third-party services and resource management come into play. Additionally, implementation with HqO may take more time.
In contrast, Spica adopts a comprehensive approach by building everything in-house and facilitating client integration processes, notably through M365 integration.
Holistic Workplace Experience
Our GemEx App and GemEx Engine Platform provide a comprehensive experience that connects employees with building insights, the company culture, and each other. 

Comprehensive Integration - We build everything in-house
Unlike HqO's marketplace feature, we ensure seamless integration through M365, eliminating the challenges associated with third-party dependencies.
Value-Oriented Workplace Solutions
Spica provides a budget-friendly alternative without compromising on features. Our commitment is to deliver enhanced value, making the switch from HqO a strategic move for your organisation.
Spica vs HqO for Integrations
How can I seamlessly integrate IoT devices into my workspace environment?
Spica's integration capabilities facilitate the smooth incorporation of IoT devices, offering a unified platform to connect and manage various devices, sensors, or smart technologies. This allows for automation of tasks, efficient resource utilisation, and real-time data insights for better workspace management.
How can I streamline the onboarding process for new technologies or systems in my workspace?
Spica's dedicated Customer Support Team ensures a smooth integration process during onboarding, simplifying the setup for your IT team, IoT devices, and other technologies. Our team minimises disruptions and accelerates the adoption of new systems within the workspace environment by providing comprehensive training sessions.
How can I leverage integration to enhance collaboration and productivity effectively?
Spica's seamless integration with Microsoft 365 creates a cohesive ecosystem. This allows for easy access to tools, data, and workflows, fostering enhanced collaboration and productivity among teams.
Spica Technologies emerges as a leader in integration capabilities, offering unparalleled advantages over HqO. From seamless IoT integration for real-time insights to Microsoft 365 integration fostering collaboration. 
Ultimately, Spica's holistic integration capabilities empower clients with a more efficient, seamless, and collaborative workspace environment, setting it apart from HqO's inefficient integration offerings.
Spica vs HqO for Space Optimisation
In the quest for an exceptional desk booking solution, the focus should revolve around the ultimate employee experience. Spica Technologies spearheads this ethos, positioning its GemEx Engine® Platform as the key catalyst for a transformative return-to-office journey.
Our GemEx Platform is a distinct advantage setting us apart from HqO. Unlike our counterparts, Spica offers more than just a tool; it's a comprehensive system integrating a digital twin concept, redefining how your workspace operates.
How can we better understand and utilise our office space more efficiently?
A digital twin (like Spica's GemEx Engine) provides a virtual representation of the physical workspace. This allows you visualise space usage to identify underutilised areas, congestion points, and popular zones. This data-driven insight facilitates better space planning and cutting operational costs.
How can we gain real-time insights and manage our workspace efficiently from a remote location?
Our GemEx Platform enable remote monitoring and management capabilities. Managers can track real-time data on space utilisation, environmental conditions, and resource availability. This remote access and monitoring facilitate proactive management, allowing adjustments or interventions as needed without physical presence.
How can we improve the workspace to enhance employee productivity and satisfaction?
Use insights derived from our GemEx Platform to create employee-centric spaces. Design workspaces that enhance employee productivity, collaboration, and well-being, ultimately leading to a more positive employee experience.
Spica vs HqO for Employee Experience
Spica's dedication to providing a superior workplace experience stands out, offering more than the conventional desk booking concept like many of our competitors. 
The Spica Workplace® Solution embodies a holistic approach, empowering employees to engage not only with the organisation but also with the workspace itself. Through features like service requests, feedback channels, event updates, company news, and transport information, Spica fosters a dynamic and enriched workplace experience.
How can employees actively engage and connect with the workplace beyond their organisational roles
Spica Technologies recognises the importance of fostering a connected and engaged workspace. Through the GemEx App, employees can seamlessly engage with the building by submitting service requests effortlessly, share feedback openly, access updates on nearby events, stay informed about company news, and receive transport-related information.
This comprehensive approach empowers employees to interact with the building environment actively, fostering a sense of involvement, addressing concerns promptly, and creating a more enriched workplace experience.
How can I create an environment that supports and enhances the daily work experience of my employees?
The GemEx App offers extensive customisation options, allowing seamless integration of various modules, personalised branding colours to match your buisness, and tailored integrations to suit your workspace needs. With built-in navigational aids, interactive maps, and intuitive interfaces, the app ensures effortless navigation within the workspace. Employees can easily locate resources and amenities, thanks to these features, fostering a more streamlined and user-friendly workspace experience.
How can employees personalise their workspace settings to improve their daily work experience?
Employees can personalise their workspace preferences through the GemEx App, setting up preferred amenities, seating arrangements, or environmental settings tailored to their needs.
ISS rolled out Spica's Workspace technology nationally across 30 client core locations which influenced client estates strategy. Sensor-based occupancy audits created savings approaching £5 million per annum to date. In addition to the financial benefits, sensor technology enabled the client health and safety team to implement Covid protocols quickly and effectively to ensure optimum business operations and safe working environments.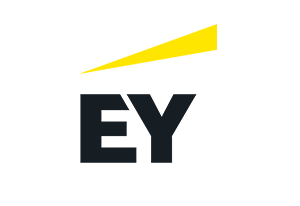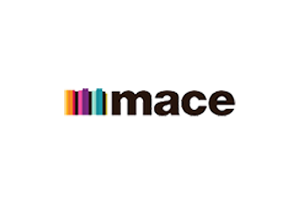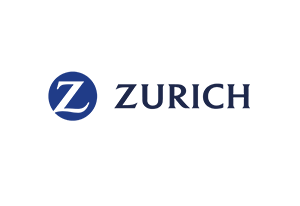 Transform your workplace into a hub of productivity and collaboration with Spica's innovative Workplace Solution. Simplify management, foster engagement, and create an environment where your team excels. Fill in the form and we'll get back to you.