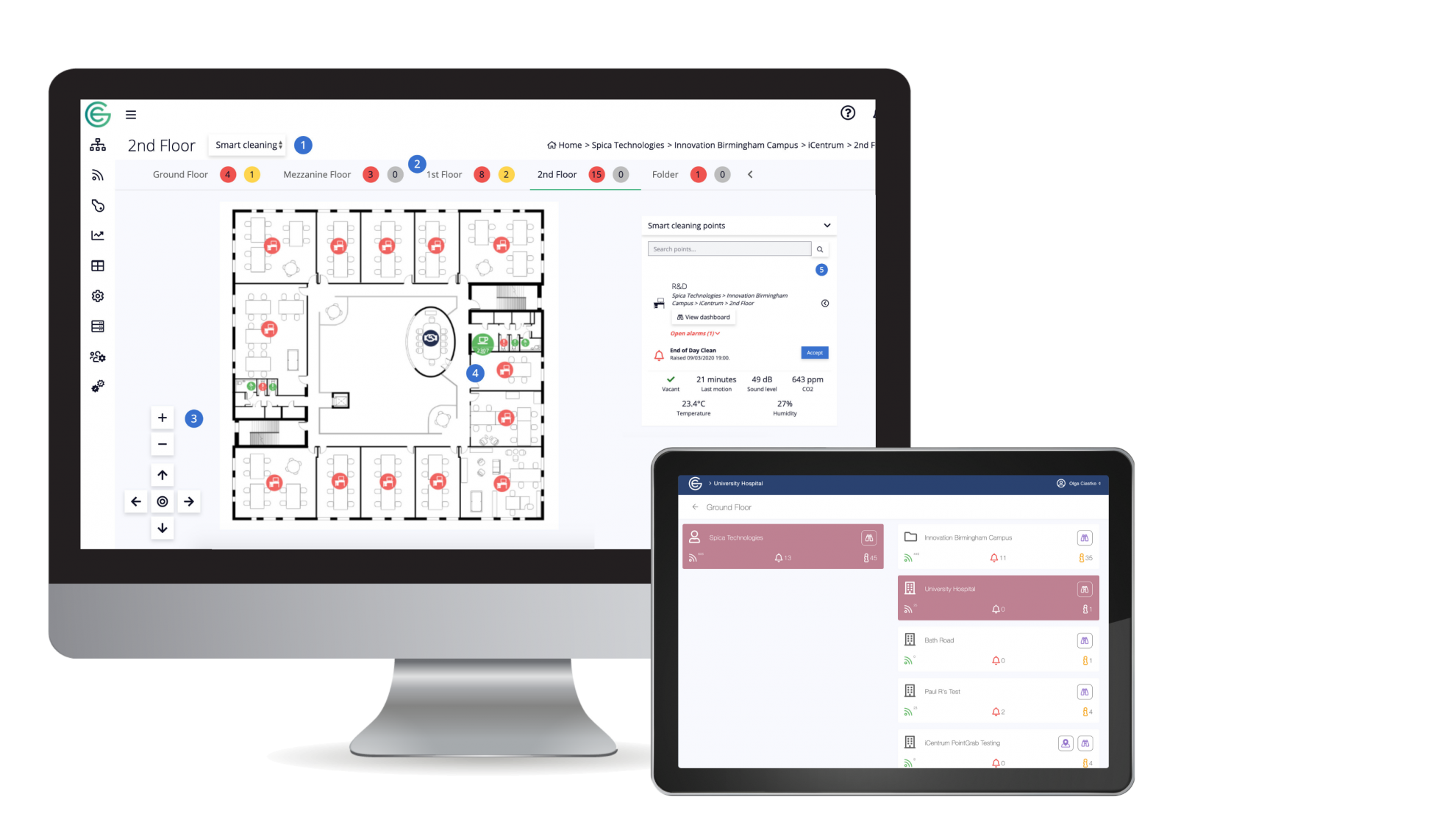 The smart way for workplace cleaning
Smart Cleaning from the GemEx Engine® platform is award-winning cleaning management software. GemEx brings together a digital map of your premises with real-time sensor technology to optimise your cleaning processes.
Alert notifications are sent through an app for cleaning staff helping deliver greater efficiencies, enhanced management and improved levels of cleaning maintenance.
Benefits
Welcome to the world of data-led cleaning 
Sensor-driven Alerts
Combine multiple data feeds such as occupancy and consumable levels, to dramatically improve the effectiveness of cleaning services.
Improved Customer Service
Feedback Buttons
Wireless 'feedback buttons' allow occupants to request attention in particular areas, leave feedback and enables FM's to prioritise responses.
Audit History & Reports
Complete, on-line history and audit trail of all data changes. With enhanced management and reporting of cleaning activities.
Agile Working
Creation of flexible and agile working practices where cleaning staff can be shared between buildings in nearby locations.
VISIBILITY
Proof of Attendance (PoA) tracking of cleaning staff teams offers superior reporting and transparency for managers.
Historical Data
The platform stores historical cleaning activity data allowing you to predict cleaning patterns and assign personnel accordingly.
Contract Pricing
Ensure competitive pricing for contracts. Cleaning as a service cost model is enabled by evidence on cleaning hours and SLA adherence.
Deliver on KPIs
Analytics play a key role in the long term planning of schedules and evaluation of KPI's and service agreements to clients.
Smart Cleaning is one perspective from the GemEx Engine®, which is a self-service platform. Spica support our clients in becoming GemEx Experts, also known as Platform Administrators by providing the following:
Onboarding training workshops
Dedicated Customer Success Manager and Account Manager
Training for any updates or new feature releases
Online Helpguide
Digital Support Ticket System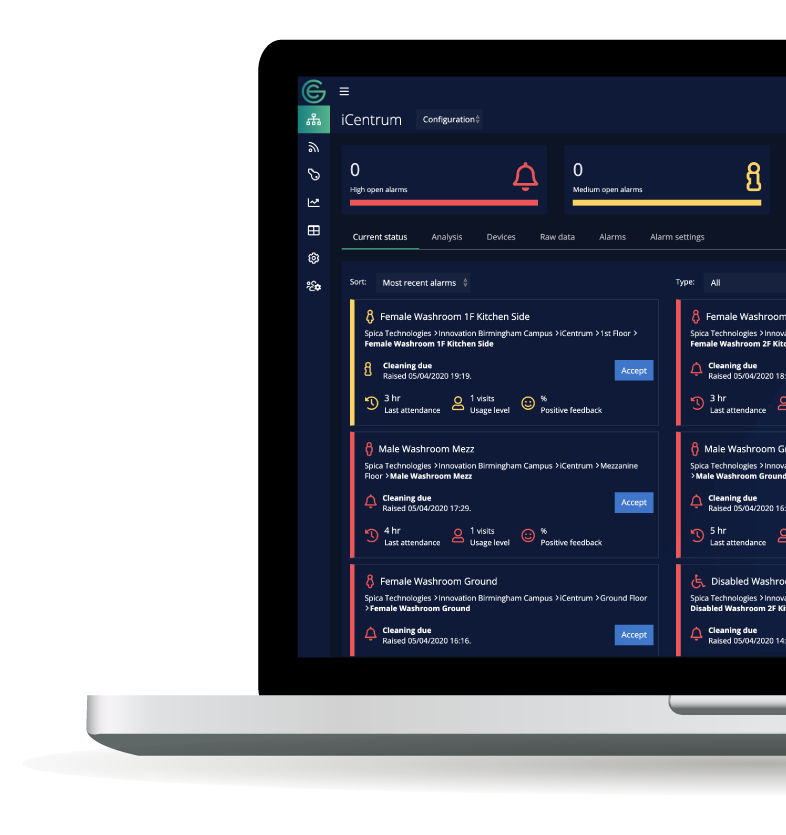 Try a new perspective
We listened to our clients' needs for their workplace and created platform 'perspectives' to address compliance, occupancy, workplace management and occupant experience issues.
Our digital workplace consultants will take you through the platform and identify the specific solutions that most benefit your organisation.